Country Painting
"He knew it would be enough to open his eyes to go back to the faded reality without adult fantasy", said Lewis Carroll.

But is it really like that?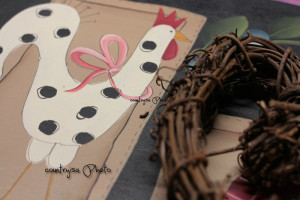 If you too want to get lost in the magic world of Country Painting, with open eyes, start to follow this fantastic creative experience.
The tole Painting in Italy called Country Painting or Country Painting
It is a relatively simple decoration technique, it is painted with acrylic colors on different kinds of support: wood, glass, terracotta, metal, the subjects of country inspiration: little angels, bears, rabbits, snowmen, dolls, hearts, birdhouse ginger and many others.
The "pattern" of the chosen subject is transferred to the object, with the detailed instructions and the list of precise colors are made of masterpieces of sure success and great effect.
It needs the help of some materials and products that are part of the basic equipment such as:
acrylic colors, special products that help retarding, clinging, biting, craquelé, tressparent paint, etc.
brushes

for acrylics of different shapes and sizes (round, plate, silver, liner)
special brushes (angular, mop, stencil, fabric, crescent, blender, etc.)
pencil

tylus pen

permanent marker

graphite paper

palette o paper palette

sandpaper

washing brush

scottex paper

wet wipes

and a lot of patience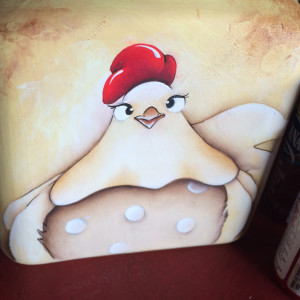 I suggest the first times you follow a basic course, or take a look on the net, to try if it is a technique that suits you, but if you are in this page I would say that the answer is POSITIVE.
You just have to follow me along this path, which will guide you step by step to learn and perfect your versatility in the use of particular materials and specific brushes.